While billing is a key part of Revenue Cycle Management, there is so much more!
We take a whole-business look at touch points from the initial data input during patient registration through to the final payment of a bill and the analysis of what is working well and what can be improved.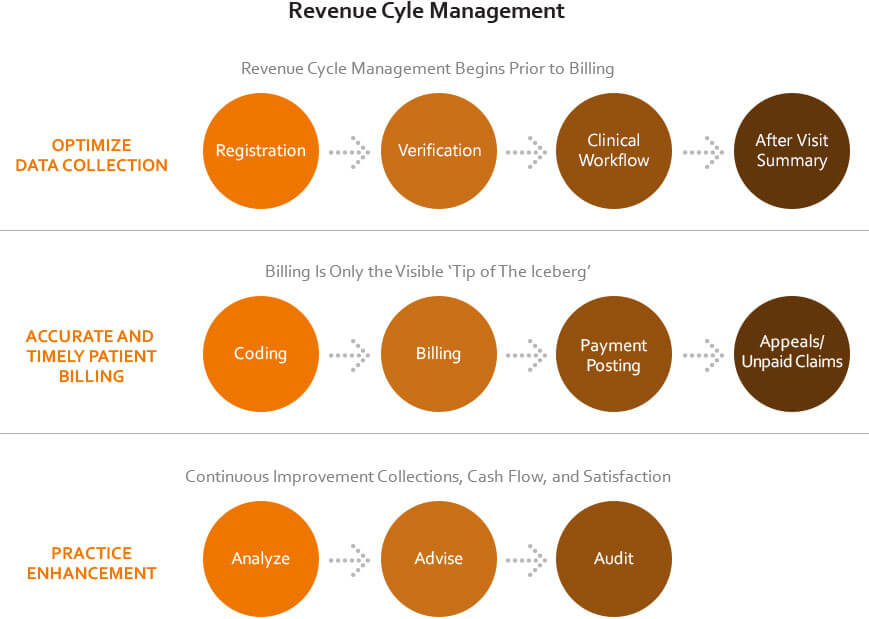 Staying Current with an Ever-changing Health Care System
Quality Reporting is a critical element to ensuring you capture revenue for all services provided.
We can work with your current quality vendor or help you get set up with one. Our Encompass advisory and leadership teams are practicing Anesthesiologists – we know first-hand what reporting is required and provide all the validation data you need to support your Quality Reporting.
Detailed Services
| | |
| --- | --- |
| Workflow Analysis | On-Site Review Dedicated Account Team Primary Contact Person Flow Charting Analysis |
| Provider Enrollment And Management | Initial Set-Up with Payers Change of Billing Address Hospital Credentialing |
| Benchmarking | Current Performance Practice Projections |
Claims Management
Optimize Data Collection

HL7 Data Interface

Coordination of Billing Sheet Delivery

Coding

Certified Coders

Coding from Provider Documentation

Continuous Auditing

Specialty Specific Training

Provider Feedback and Education

Coding and Billing Edits

Concurrency Processing

Payer-Specific Rules and Edits
| | |
| --- | --- |
| Payments and Refunds | Posting of all Insurance and Patient Payments Processing and Submitting of Refunds |
| Denials Management | Timely Response to Denials Denial Tracking and Measurement Root Cause Analysis Proprietary Rules Engine |
| Claims Follow-Up | Follow-Up Through Final Adjudication No Claim Abandonment |
| | |
| --- | --- |
| RCM and AD-HOC Reports and Analysis | Monthly Score Card Reports Specialty Specific Reports Current Performance and A/R Management |
| | |
| --- | --- |
| Client Portal | Practice and Provider Dashboards Optimized User Interface |
| | |
| --- | --- |
| Clearinghouse Fees | Billed at Cost — Subject to Vendor Fee Increases (Currently $0.20/claim and $0.65/statement) |